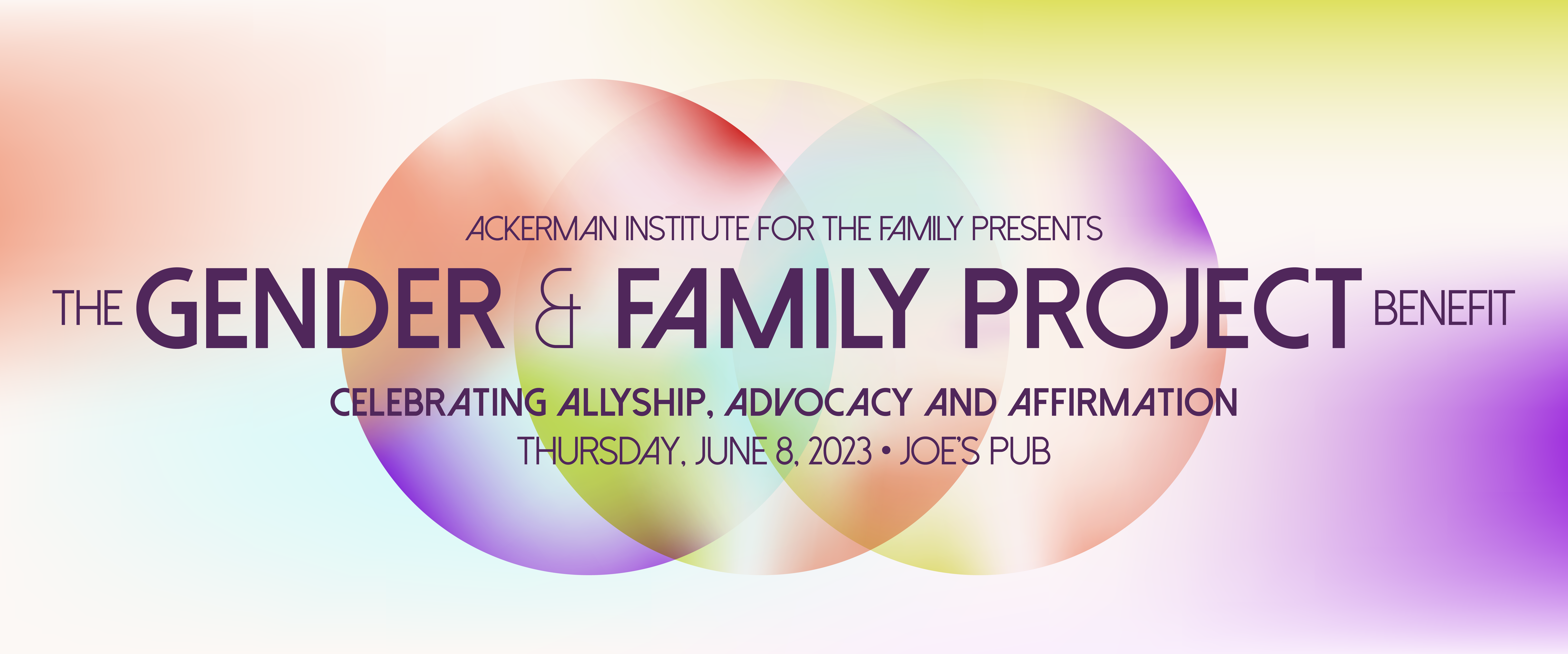 The GFP Benefit
The Gender & Family Project Benefit Celebrating Allyship, Advocacy, and Affirmation
On behalf of our Co-Chairs, Alan Koenigsberg and Jodie Patterson, and our Honorary Chairs, Kelly Turlington Burns, Zackary Drucker, Gina Breuer Hadley, Pooya Mohseni, Jessie Randall, and Naomi Watts, please join us on Thursday, June 8, 2023 for cocktails, light fare, and a show in support of the Ackerman Institute's Gender & Family Project.
This new event featuring performances by EHRIE and Tonewall A Cappella Ensemble of the New York City Gay Men's Chorus will be part of Pride Month and will raise critical funds for the Gender & Family Project's work supporting trans and gender expansive youth and their families.
For the first time, we will be presenting the GFP Champion Award, which will be given in recognition of meaningful and significant contributions in support of the LGBTQIA+ community, especially our transgender and gender expansive children, youth, and their families. Stay tuned for future announcements!
Event Details
• Date | Thursday, June 8th, 2023
• Doors | 6:00pm
• Show | 7:00pm
• Venue | Joe's Pub